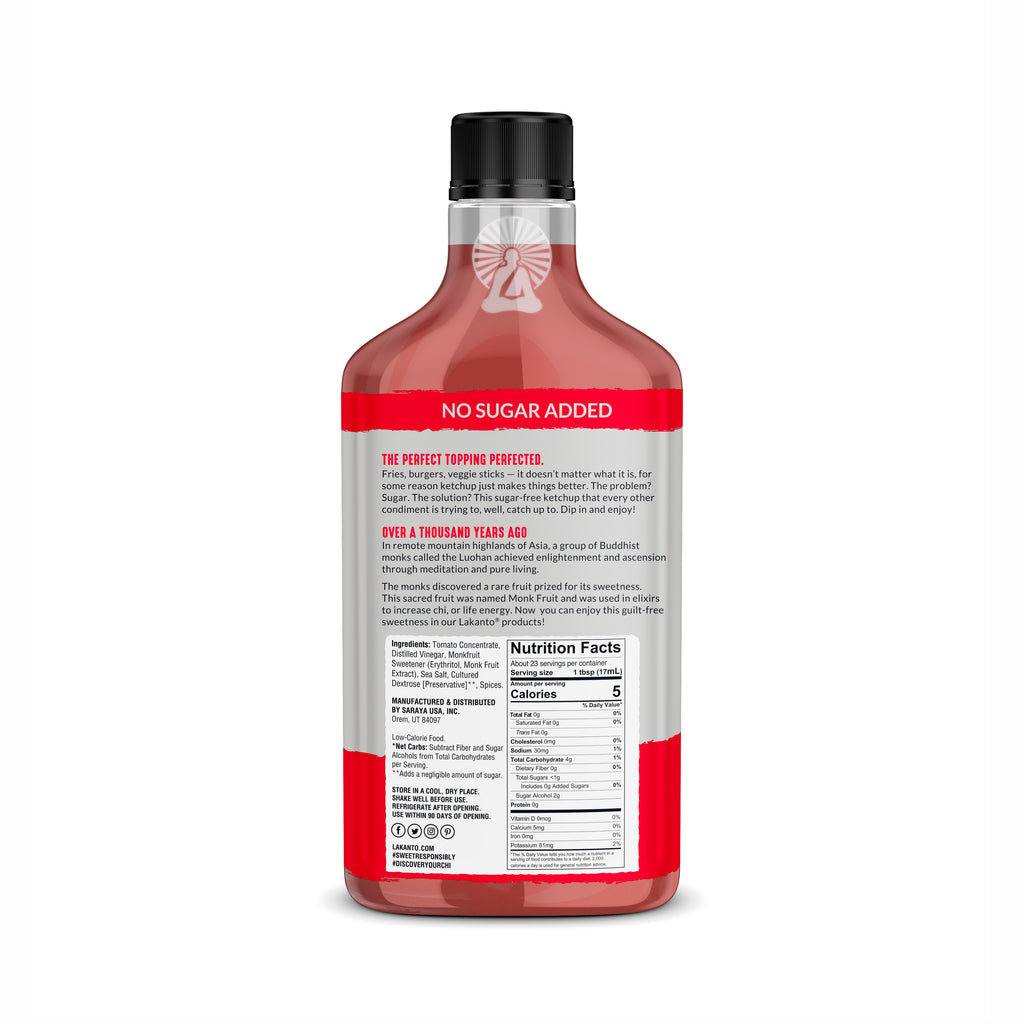 Sugar Free Ketchup (Case of 8)
Most ketchup has a little secret you may not know about: it's loaded with sugar. Bummer. Who wants to give up the classic sidekick to so many meals? Not to worry — we sweetened the deal by removing the added sugars; letting you perfectly compliment all your favorites. Dip in and enjoy — your ketchup just got a whole lot fancier!
2 net carbs: Whether you're loading on protein and want that extra flavor, or you're having a little cheat, but don't want it to be a big one, you can rest easy with this ketchup. No added sugar means 2 net carbs per serving. What's that mean? You're free to eat like a kid again. But with grown up decision making.
Keto-friendly & Vegan: Don't feel guilty about flavoring up your meals. Stay on track, and get that taste you've been craving, so you can reach whatever your goal may be! We all know you don't have to get protein from meat. We also know it doesn't mean you have to skip out on delicious flavors. Get the flavor you crave to perfectly complement whatever you cook up.
Evolved Taste: You've grown up, and so has your palette. You enjoy bolder flavors, and better meals, and you deserve them. So we refined the taste to pair the classic kid's side with the grown up palette, making it perfect for taking the basics up a notch, as well as pairing with dishes you never thought to use ketchup with. It's about time ketchup caught up!
INGREDIENTS
Tomato Concentrate, Distilled Vinegar, Monkfruit Sweetener (Erythritol, Monk Fruit Extract), Sea Salt, Cultured Dextrose [Preservative]**, Spices.