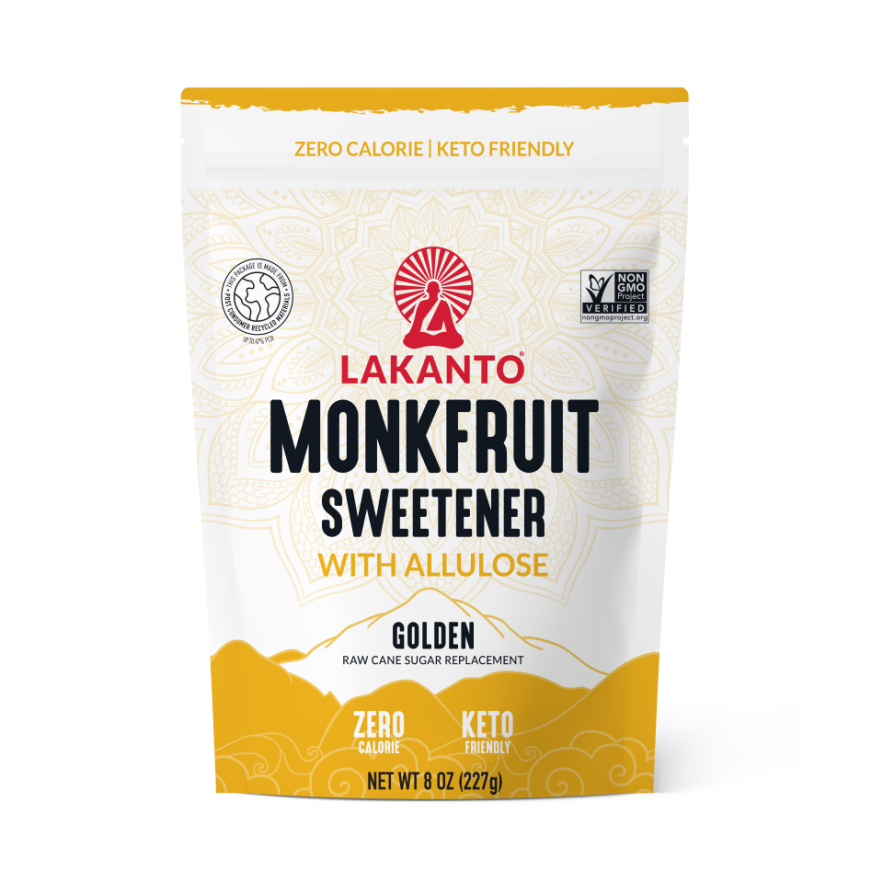 Allulose Golden Sweetener 8oz (Case of 10)
ABOUT THE PRODUCT: 
Lakanto is proud to introduce a new alternative to raw cane sugar: Golden Monkfruit Sweetener with Allulose! We've created this new sweetener blend using our perfected combination process, resulting in an allergen-friendly sweetener with all the taste of sugar without sugar's negative health effects. This is a game-changer in sweetener alternatives.

Zero calories
Sugar texture
Sugar taste, with no cooling effect
Dissolves just like sugar and keeps your baked goods moist and delicious!
DISCRIPTION:
Similar to our original Golden Monkfruit and Erythritol Sweetener products, use this Golden Monkfruit Sweetener with Allulose just like raw cane sugar: add it to tea and coffee, use it in cooking and baking, this sweetener blend has been crafted to match the flavor and texture of sugar with natural products so you have more flexibility in choosing a sweetener alternative.
Ingredients: Allulose*, Monk Fruit Extract.
*Adds a negligible amount of sugar.