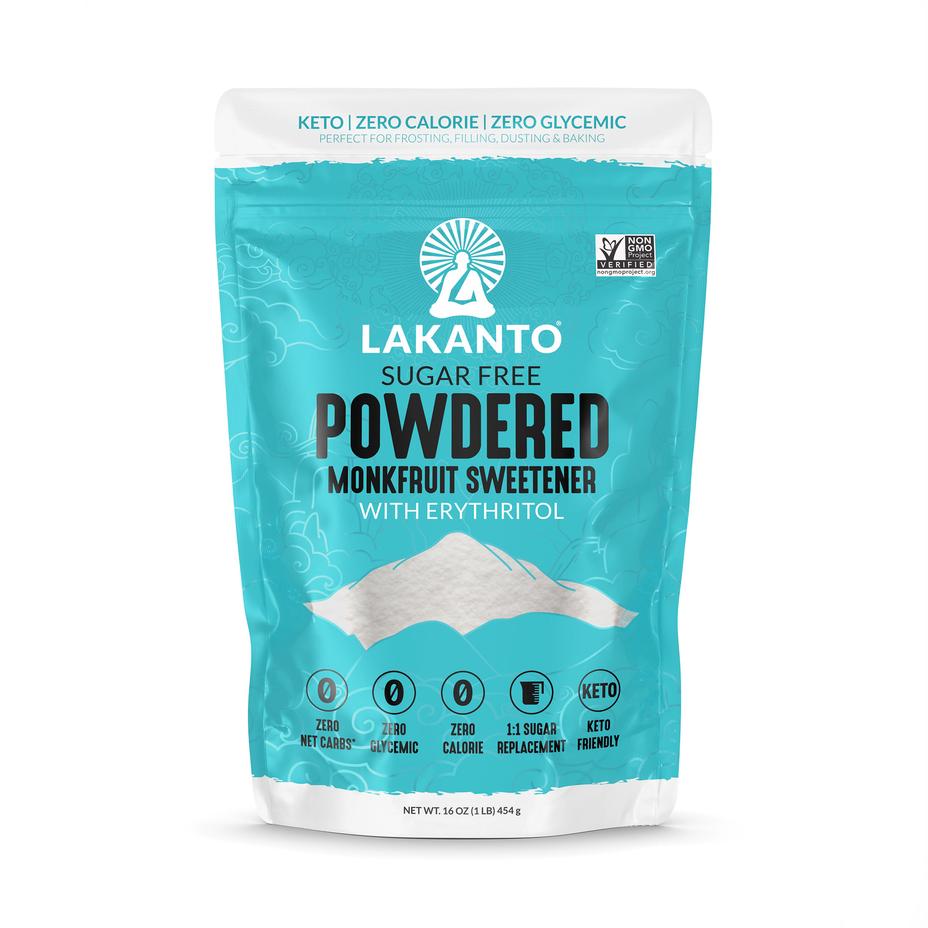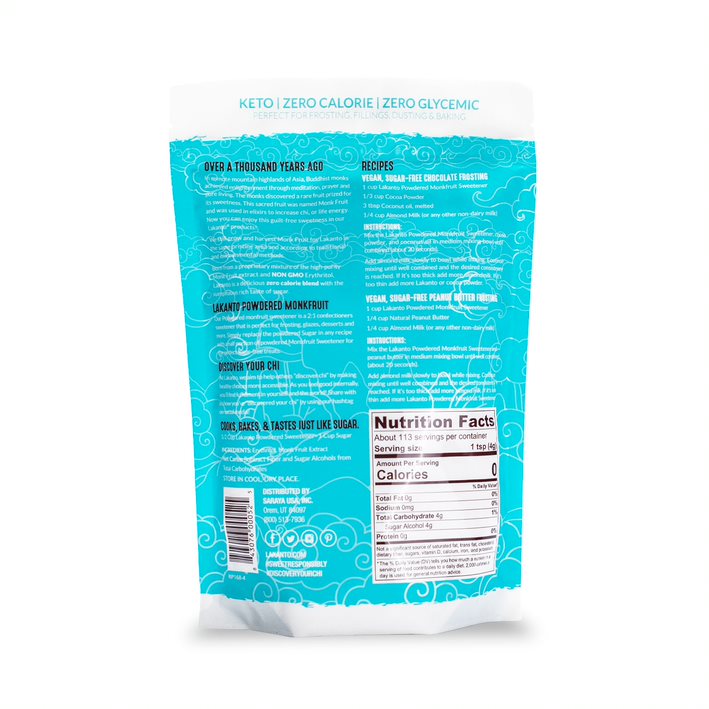 Classic Powdered
1:1 Sugar Substitute - 16 OZ (Case of 8)
01 About the product
+
ALL NATURAL
Lakanto Sweeteners are sugar free and contain no bitter chemical aftertaste like Stevia and Xylitol.
+
PROPRIETARY
A mixture of the highest purity Monk Fruit extract & Non-GMO erythritol. Lakanto is a perfect sweetener for blood sugar and weight management.
+
1:1 CONFECTIONERS SUGAR REPLACEMENT
Unlike other monk fruit sweeteners, which has a yeasty and flakey feel, Lakanto has a perfect mixture of monk fruit and erythritol (naturally found in many fruits and vegetables) to match the sweetness of sugar and maintain 1-for-1 sugar replacement.
+
ZERO EFFECT
A great sweetener for blood sugar and weight management. Ideal for sports enthusiasts, ketosis diets, and those trying to cut sugar out of their diet.
+
POWDERED MONK FRUIT SWEETENER
Our finely ground monk fruit sweetener is the sweetest replacement for powdered sugar. The confectioner's sweetener has double the sweetness from regular powdered sugar at 1:1. With the same texture as powdered sugar, it's perfect for powdering desserts and making different frosting and icings.
02 Description
Our mission is to help people kick their sugar habits without compromising their sweet tooth. We believe that Lakanto enlightens consumers and helps them understand the harmful effects of sugar. Lakanto is an all-natural sweetener with the same flavor as sugar. With 0 calories, Lakanto is a wholesome choice! Replacing sugar with Lakanto will lead to a healthy lifestyle as we strive to help people around the world eliminate sugar. As a small company, we love hearing how our customers are coming up with exciting ways to use Lakanto in their recipes. Because of Lakanto's unique mixture, it's the perfect powdered sugar replacement at a 1:1 ratio. It has never been easier, or sweeter, to get sugar out of your diet!
03 Ingredients
Non-GMO erythritol and Monk Fruit extract